Welcome!
Welcome to Sir Guy Carleton Branch of the United Empire Loyalists' Association of Canada (UELAC).
Sir Guy Carleton Branch is located in Canada's capital – Ottawa, Ontario.
Our Mission
To preserve, promote and celebrate the history and traditions of the Loyalist epoch in Canadian History.
Our History
Read about the history of Sir Guy Carleton Branch, by Dorothy Meyerhof, with contributions from George Anderson, Gary Bagley, Margaret Hall, Edward Kipp and Sylvia Powers.
January 2014.
Our Charter
View the original Sir Guy Carleton Branch Charter below: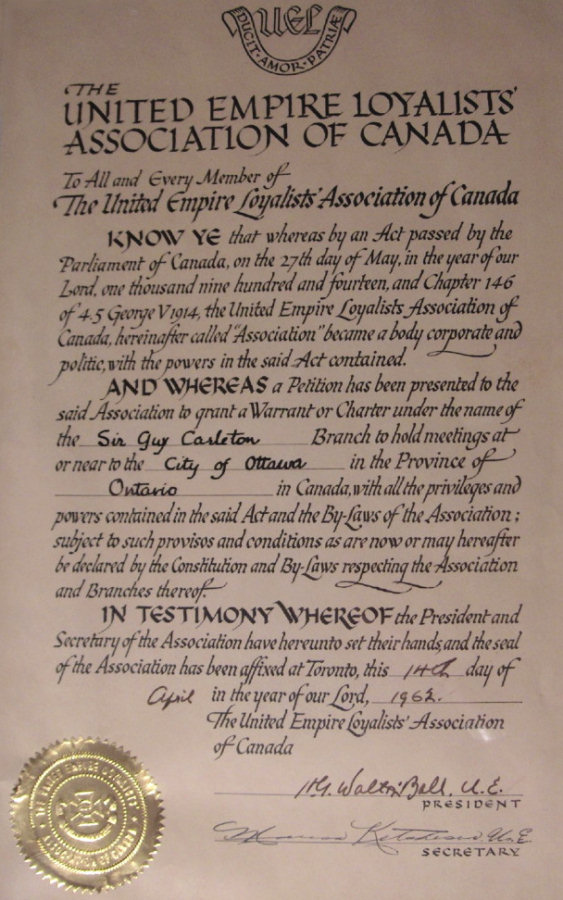 Sir Guy Carleton Branch
United Empire Loyalists' Association of Canada
Ottawa, Ontario, Canada
web counter