2018 UELAC AGM and Conference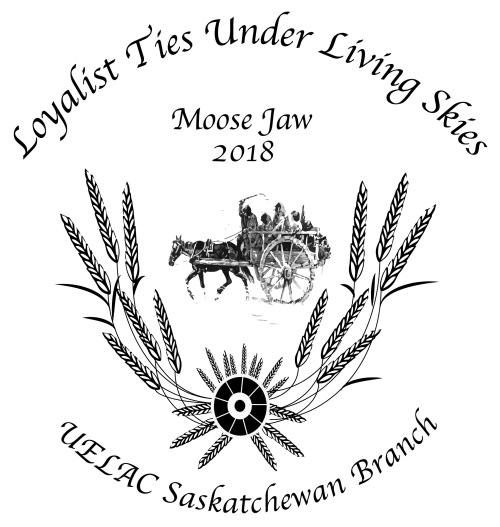 ... for "Loyalist Ties Under Living Skies
UELAC Annual AGM and Conference, June 7-10, 2018:
Moose Jaw, Saskatchewan.
The Saskatchewan Branch of UELAC will be welcoming UELAC members and guests from everywhere to the 2018 Dominion Convention and AGM at Temple Gardens Hotel and Spa, Moose Jaw, Saskatchewan, Canada.
It's always a comfortable time when Loyalists get together; we feel connected, almost related ...our ancestors came through so much together.
See the flyer which was included included in the Fall 2017 Loyalist Gazette.
Last updated 30 Dec. 2017. More information to come.
NOTE: Branch Genealogists' Meeting Thursday morning; Branch Membership Meeting Thurs afternoon.
Conference Hotel
We have secured the Temple Gardens Hotel and Spa, recently renovated, just half a block from Main Street. Bring you bathing suits, it has a large geo thermal pool, walk down a ramp and bask in the soothing mineral waters, continue into the outside pool if you desire. Luxury bath robes provided!
Booking is now available. Special room rates $165/night, single and double occupancy. A variety of rooms are available under this rate. Phone 1 800 718 7727, Quote UELAC – Sask Branch, 124551 for your reservations.
Thursday
Program details will be forthcoming. The event will commence early evening on Thursday June 7 and conclude around noon on Sunday June 10.
NOTE: If you are the person who will represent your Branch at the Genealogy meeting or Membership meeting, you need to know that those meetings will run on Thursday morning (genealogy) and afternoon (membership), so please plan your arrival accordingly.